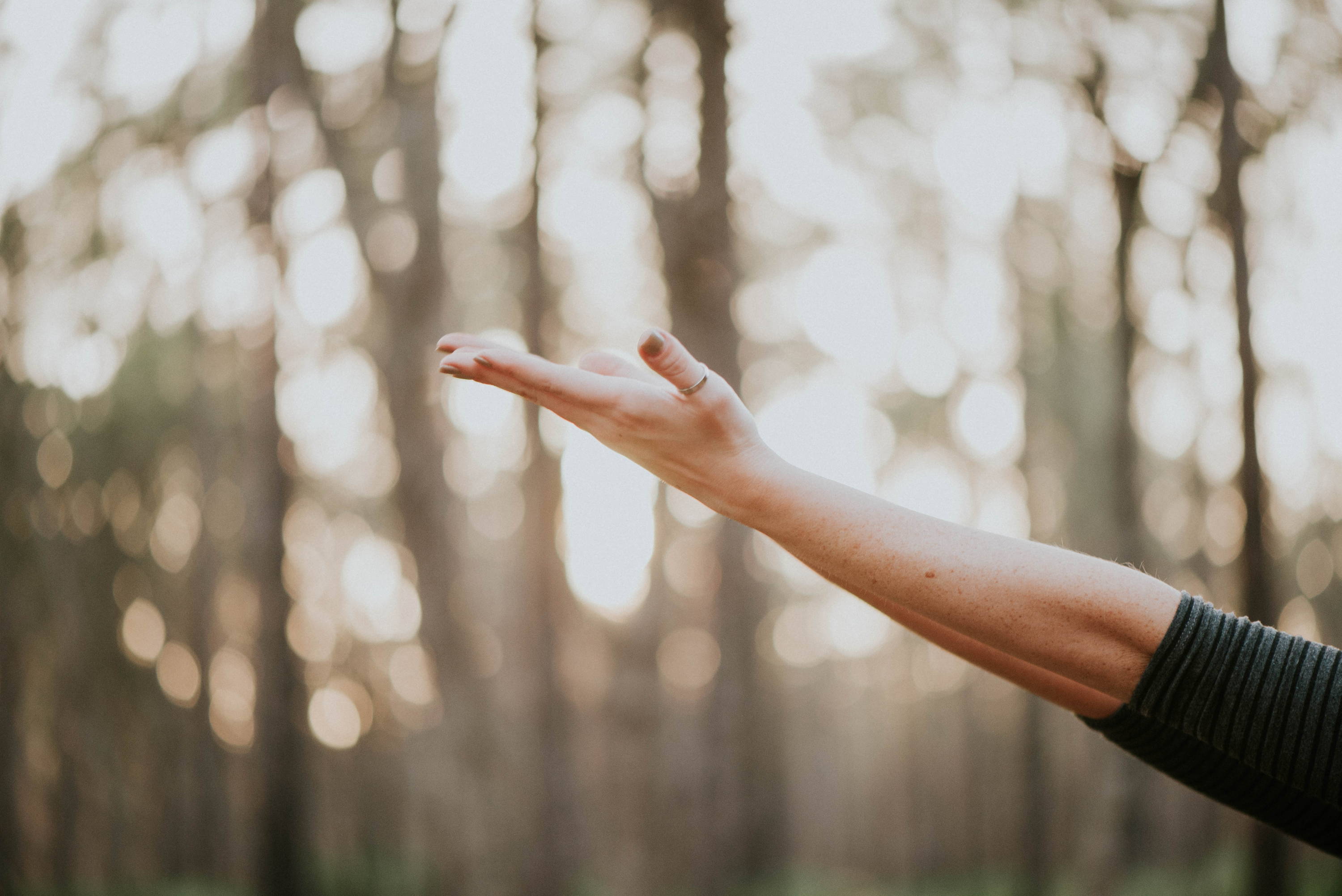 Taking care of our personal and planetary health is more critical now than ever. Not only are we facing the environmental consequences of past generations, but we're also seeing the damaging impacts that lie ahead for future generations.
"In 2019, before the impact of COVID-19 on health spending, the United States spent nearly 17% of its national income (GDP) on health," says the Organisation for Economic Co-operation and Development (OECD). Yet, The Commonwealth Fund says that the U.S. still has some of "the lowest life expectanc[ies] and highest suicide rates" among other OECD nations.
While all of this might sound dire, we can take cues like these as an opportunity to consider the importance of moving toward sustainable health and wellness and cultivate holistic perspectives on preventative care.
In this blog, we'll cover the difference between sick care and sustainable care and highlight ways you can begin to reflect on creating a lifestyle of sustainable preventative care.

What is 'sick care'?
Even though the U.S. has higher rates of testing and screening for diseases than other counties, such as breast cancer, what the U.S. considers 'preventative' health measures only address problems after they arise and are detected. That's probably why amongst its peers, "the U.S. has among the highest number of hospitalizations from preventable causes and the highest rate of avoidable deaths," according to the Commonwealth Fund.
Sick care is health care that only addresses problems reactively, after signs and symptoms of illness or disease become persistent enough to warrant medical attention. Western medicine is fantastic at managing acute illness, and necessary for treating disease. However, the model of sick care shows little regard for taking proactive measures to preserve health, support the body's natural systems of detoxification, and promote planetary wellness on a broader scale.
How have you relied on 'sick care' in your life?

Why isn't 'sick care' sustainable?
Sick care waits until something has gone 'wrong' and emphasizes intervention after illness arises, whereas sustainability-focused holistic care looks for ways to keep things going 'right' so we need less fixing down the line. You can think of sick care as an automobile owner who waits until their car makes terrifying noises or smokes like a chimney on the side of the road before addressing an issue. On the flip side, preventative holistic care would be an automobile owner who routinely changes their oil to avoid clogging that could eventually cause the engine to catch fire.
"The cost of sick care is too high, environmentally and financially. Sick care happens in a doctor's office or medical facility. We emphasize a lifestyle that helps prevent you from needing to go in the first place. Less sick care = savings for your wallet, your body, and the planet."
The lack of preventative and proactive measures in sick care doesn't stop with the human component. Sick care also produces large amounts of plastic and carbon waste. It can also potentially put biohazardous waste into the environment. For example, there's very little known about the ways pharmaceuticals that make their way into freshwater sources will impact human health and the health of natural ecosystems.
The systems that uphold sick care still need to clarify what sustainable medicine means for them and identify how it might take shape in the future.
How have you paid for 'sick care'?
What is sustainable, holistic wellness?
Sustainability creates ideal conditions today that promote ideal conditions tomorrow. Ideally, our actions, behaviors, and lifestyle choices will both meet our health needs and consider how future generations will care for themselves. The World Commission on Environment and Development and the Royal College of Physicians concur.
When we see humans as an extension of nature and nature as an extension of humans, we can open our eyes to the balance and harmony that benefits all. Ayurveda is one of many holistic wellness lifestyles that acknowledges and operates based on these sustainable principles.
What does sustainability mean to you?

Why invest in sustainable wellness?
While we often think of investing as something we do with our money, we invest in our health everyday with our time, intentions, and actions, and the truth is that sustainable wellness doesn't cost much at all.
Humans are inseparable from their environment and the ecosystems around them. Sustainable and holistic wellness focuses on that connection, meaning an investment in one area of your life or the planet's health will have a ripple effect on sustainability. An action you take for your own health and wellness might also improve the social and mental health of those you interact with. Just like an action you take toward saving the environment has the potential to influence the health of an entire community and generations to come.
Ways to Create Savings For Your Body
Work on your evening and morning rituals and aim for 7-9 hours of sleep each night.

Plan a sustainable workout practice for your week. Even starting with 30 minutes just 2-3 days a week can boost your wellness.


Ways to Create Savings For Your Wallet
Include nourishing foods in your diet that are easy to prepare at home so you can avoid drive-throughs and restaurants where food and packaging waste are prevalent.

Invest in high-quality, responsibly sourced

wellness products

that address several facets of your health to proactively support the prevention of illness and disease (instead of following modern trends, diets, and fad supplements).

Ways to Create Savings For The Planet
Support companies that use biodegradable and eco-friendly packaging and production practices whenever possible.

Buy local and

plant-based

whenever possible — these businesses require less fuel for the transportation of goods and have a much smaller carbon footprint than those shipping from across the globe.

Consider ways to reduce your carbon footprint through recycling, reusing, and reducing your waste.
What is one way you'd like to create savings for each of these: your body, your wallet, and your planet?

What does a holistic, preventative wellness lifestyle look like?
"Approximately 70% of India's population—estimated at over 1,173,000,000 people—uses plants for healthcare," according to the American Botanical Council.
Ayurveda supports plants and products that are grown and produced in a circular system. These circular systems counter the linear strategies we often see in modern industries and consumer market's hurried and inconsiderate pace.
Renewing, reusing, remaking, and sharing resources are key principles of circular systems. Adhering to this system minimizes or eliminates costs paid by delicate ecosystems, the environment, and social and cultural groups. Kerala Ayurveda is built upon these principles.
While these circular production systems focus on reducing waste and extending the life cycle of products, we can apply the model of circular systems to our individual lives. As we move away from sick care and consider more sustainable alternatives for our health care, it helps to remember that each action impacts more than just one moment, one day, or even one lifetime.
What would a holistic, preventativewellness lifestyle look like for you?
You can read more about Kerala's 2023 (and beyond) initiatives to Reduce, Reuse, Recycle, and Share Resources here. And for more about the way we bring a modern perspective to the ancient world wellness, check out more about our Ayurvedic approach here.